Every year 750,000 children die from diarrheal disease.  This means in Malawi, nearly one out of every five children will not live to see their fifth birthday.   What compounds the tragedy is that these diseases are preventable and treatable.
Most diarrheal disease-related deaths are due to dehydration.  Since 1978, there has been a standard Oral Rehydration Solution or "ORS" – a mixture of clean water, salt, and sugar to replace fluids and electrolytes.  This mixture is safe, effective, and inexpensive, and it can be administered quickly and easily with no special training.
So, why are so many children still dying?   It may be because mothers cannot get their children to drink ORS, because it tastes very salty, describing it as "drinking the ocean in glass."  Many sick children reject the life-saving drink, too young to understand the fatal consequences.
Africare and the University of Malawi have teamed up to find a solution.  Through the DRINK MALAWI Project at The Institute for Child Wellness in Africa, and with support from the Jackson Kemper Foundation, TICWA investigators are assessing a fortified new formula* that is more pleasant-tasting and therefore likely to save more children.  The unique balance of salts and sugars with fast-absorbing citrate gives it a pleasant taste.  Through DRINK MALAWI, we believe that Africare and TICWA are on the brink of revolutionizing dehydration treatment and saving hundreds of thousands of children from a cruel, preventable death.
*In partnership with the DripDrop Foundation
---
Helping Children's Brains as well as their Bodies Recover from Malnutrition
Millions of children in Africa go hungry every year. These children suffer during the formative years of their physical and mental development.  Tragically, when a child's body and mind are denied essential nourishment, they can face many consequences, from stunting to decreased IQ and learning challenges to death.
Health workers and researchers who have watched children suffer from life-threatening malnutrition, specifically severe acute malnutrition (SAM), have armed themselves with emergency treatment tools.  One such tool is Ready-to-Use Therapeutic Food.  RUTF, as it is referred to, revolutionized the treatment of SAM for children in Africa a decade ago, saving an estimated 25 million lives to date.  Its widespread use doubled recovery rates from 45% to 90% for what often was a terminal condition in small African countries like Malawi.  When RUTF was developed, the emphasis was on reducing deaths and creating a food with a stable shelf life that promoted recovery and could be used at home.  RUTF was made from locally available crops – peanuts, palm oil, and soybeans.  Today, 3 million children with SAM are treated with RUTF annually.
While RUTF has proven effective in improving children's physical recovery, recently the same Malawian investigators who developed RUTF believe that the current standard formula is inadequate to stimulate brain recovery.
Africare is working in partnership with Project Peanut Butter, Washington University, Cornell University, University of Texas, and the University of Malawi at The Institute for Child Wellness in Africa to test a new RUTF formula that can support physical growth and provide the fatty acids necessary for brain development. The clinical trial, funded by Unorthodox Philanthropy, Open Society, and Washington University, is testing a slight adjustment in the formula, using newly-available non-GMO high-oleic peanuts. The findings of this study could change the management of malnutrition around the world to emphasize mental development, as well as physical recovery, and create a new global protocol –protecting children's bodies and minds from the life-long repercussions of malnutrition.
---
Africare and Merck Partner to Build a Better Future for the Children of Africa
Africare and Merck & Co., Inc.* collaborated this year to continue our commitment to building bright, vibrant futures for Africa's children.
Through the MSD Fellowship for Global Health, three Merck employees spent three months in Malawi with Africare to focus on the development of a five-year strategic plan for The Institute for Child Wellness in Africa (TICWA).   With expertise in strategic planning, clinical research, and communication & stakeholder engagement, the Merck Fellows developed a clear roadmap to accelerate TICWA's success.
"After speaking to over fifty officials from local Ministries, academic institutions, NGOs, and the funder community, we were heartened to learn that the experts that live and breathe in this space see a tangible, palpable need for TICWA to fill in a large gap in global efforts to advance child development and wellness in resource-limited settings.  Africare, through TICWA, is uniquely positioned to drive important translational research to improve child wellness in Malawi and throughout Africa".   – David Hauben, Merck Fellow.
Thanks to Merck, Africare has a stronger strategic plan to ensure that TICWA is well positioned to advance its mission to keep children well and help them thrive.  Our heartfelt thanks go out to Merck Fellows Shobhna Gopal-Truter, David Hauben, and Susie Wood for their invaluable contributions in Malawi.
* Known as MSD outside U.S. and Canada
---
Africare's Mwanzo Bora Nutrition Program (MBNP) team received one of three USAID's Global Development Lab's "Innovation to Action Awards" last week in Washington, D.C. The award recognizes the impact this innovation will have: breaking the cycle of malnutrition and anemia passed from mother to child, and engendering good nutrition and health in the crucial first 1,000 days of life, ensuring children grow, learn, and thrive.
The Africare-developed Hb Meter is a mobile device app for Android® smartphones developed to help program staff measure anemia levels in communities in Tanzania. It can tell if a person is anemic within 15 seconds without drawing any blood. Simply put an index finger on the device and the camera's flash is able to filter through the skin to measure relevant blood levels, categorizing the result as "severe", "mild", or "no anemia" in line with World Health Organization standards. The app provides the results electronically on site, and can feed the data directly into health systems databases and dashboards, codified and anonymized to protect the privacy of each individual.
Before the app trained staff has to draw blood, run a test, and read the results to diagnose anemia; this process took several minutes and was dependent on the individual being comfortable with having their blood drawn. The breakthrough of this invention means easy, fast identification of anemia without specific clinical training requirements, needles, or test kits; especially useful when working with infants or vulnerable adults, and in remote areas.  The cost of the test was also greatly reduced from about 62 cents per individual to 1 cent per individual.
An indicator of poor nutrition or underlying illness, anemia results in poor health, including loss of energy and reduced physical capacity. In Tanzania, over half of all pregnant women, and more than 1 in 3 women are likely to be anemic. Anemia in pregnancy is associated with illness and death of both the mother and baby, including increased risk of miscarriages, stillbirths, premature birth, and low birth weight. Africare's Mwanzo Bora Nutrition Program, funded by USAID and implemented in Tanzania, aims to eliminate 20% of all anemia in the first 1,000 days of life using social and behavior change communication to improve nutrition.
Throughout the continent Africare has been recognized for its program implementation excellence. As a top global innovator in Senegal, Africare received the Innovative Solutions Award to Prevent Infant/Maternal Deaths at the "DevelopmentXChange" Saving Lives at Birth Conference for a groundbreaking ICT platform to improve care in pregnancy, delivery and right after childbirth for both mother and baby in remote areas of Senegal.
Africare's MBNP team was honored for this breakthrough mobile app at an award ceremony during Global Innovation Week held at the Ronald Reagan International Trade Center in Washington D.C.
---
October 1, 2016: ExxonMobil, NBA, Africare have reinstated their commitment to youth and sports development as they sponsor the third season of the Power Forward programme at the National Stadium in Kukwaba, Abuja.
Power Forward, a partnership between ExxonMobil, the NBA and Africare, uses the game of basketball to teach and mentor students from secondary schools in Abuja about health literacy and life skills such as leadership, respect and personal responsibility.
The event which had in attended former NBA player, Kelenna Azubuike, featured boys and girls championship games, performances from the Philadelphia 76ers Flight Squad and other youth competitions.
According to Dr. Paul Arinze of ExxonMobil, "Power Forward, through its focus on health, builds on efforts by the ExxonMobil Malaria Initiative to combat malaria in Nigeria.  The successful initiative works with a range of partners to prevent, treat and, ultimately, eliminate malaria especially in pregnant women and children under 5 who constitute the most vulnerable."
He added that, "Our appreciation to the National Basketball Association, Africare, the NBA Talents, National Malaria Elimination Program of the Ministry of Health, Ministry of Education, the Power Forward Schools and everyone for their support for this initiative.
The Power Forward project was initiated 2013 in partnership with ExxonMobil, the National Basketball Association (NBA) and Africare to implement a youth development program that incorporates both life-skills training and public health education, using the convening power of basketball.
---
Africare Tanzania's Mwanzo Bora Nutrition Program participated in "White Ribbon Day" organized by the White Ribbon Alliance for Safe Motherhood in Tanzania.  The day marked the launch of the "Zero Tolerance to Maternal Deaths" campaign.
The Mwanzo Bora team participated in the exhibition by providing materials on the nutrition program, its goals and objectives of reducing maternal anemia (for women of reproductive age) through the Social and Behavior Change Communication (SBCC) kits, and how the program measures anemia via non-invasive mobile technology. The Africare Tanzania team had the pleasure of presenting to the guest of honor, The Vice President of Tanzania, Samia Suluhu, about the Mwanzo Bora Nutrition Program.
Article written by Aliza Moorji-Hasham, Communications Specialist for the Mwanzo Bora Nutrition Project.
---
Since the inception of the Africare Tanzania's Mwanzo Bora Nutrition Program, the Masai residing in the Mesera Village in the Manyara region are adopting healthier nutrition practices, particularly for the well-being of their pregnant women and children in their tribe.
---
Power Forward Enters Year Two in Nigeria
More than an opportunity to develop basketball skills, Power Forward teaches youth life-long habits such as literacy, health and leadership. The program, which reached nearly 300 youth during its inaugural year, tipped off its second year recently in Abuja, Nigeria.
---
Do you remember your reaction when you learned a phone could access the internet or take pictures? Well, Africare/Tanzania is now researching if mobile phones can perform instant blood tests.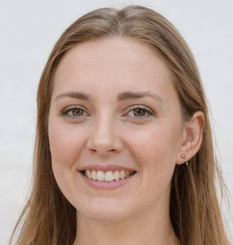 Barbara Meier schreibt seit vielen Jahren für die NPAlliance Ratgeber und Testberichte. Dabei legt sie großen Wert auf die Ausführlichkeit sowie Richtigkeit ihrer Artikel. Sie zählt zu den wenigen Experten in ihrem Gebiet und hat sich über die letzten Jahren einen Namen in der Gesundheitsbranche gemacht.